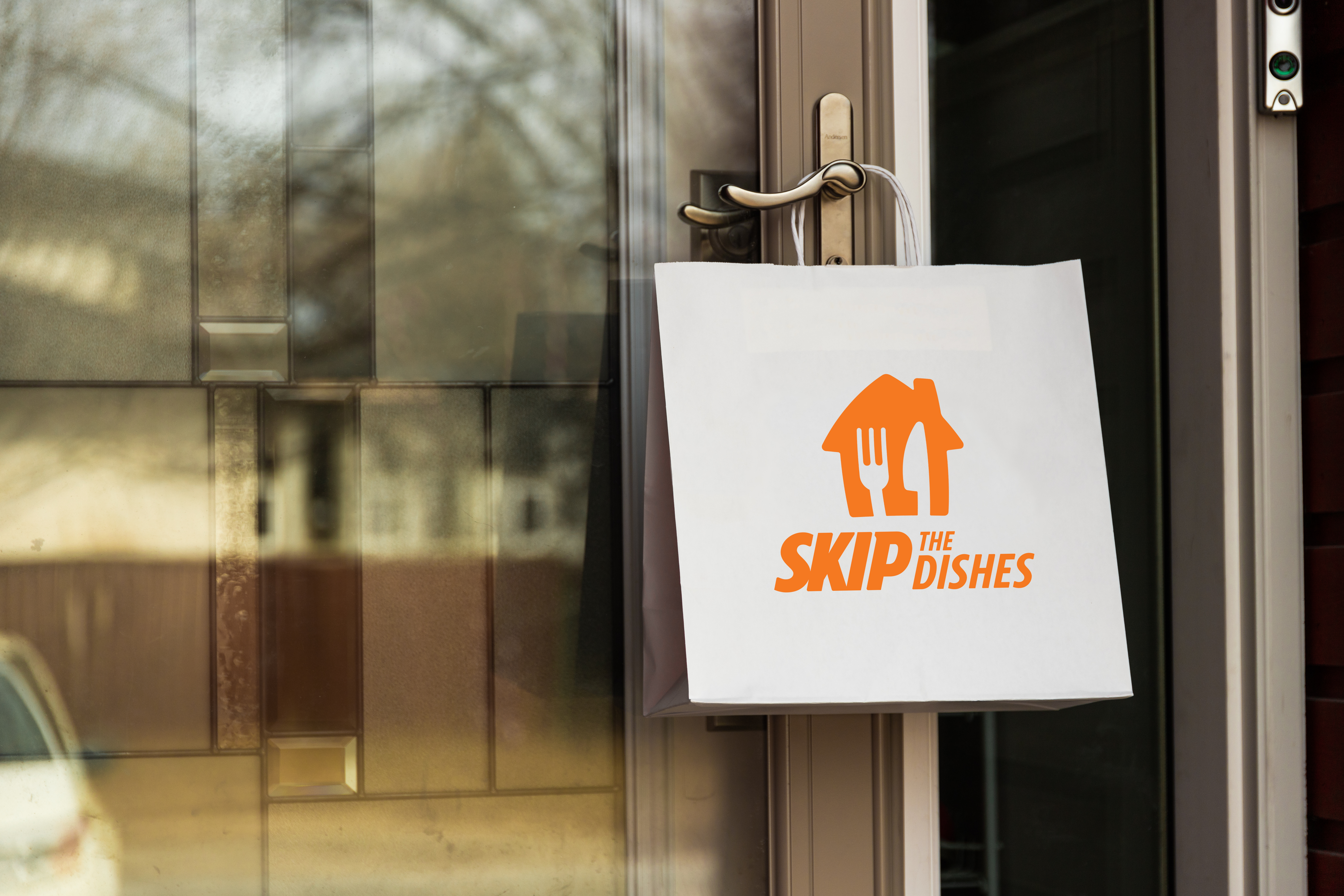 In response to recent developments surrounding Coronavirus (COVID-19), all deliveries on the Skip Network are now Contactless, Canada-wide. We have launched this initiative as a precautionary measure to reduce health risks to our community of customers, restaurant partners, and couriers.
Contactless Delivery
With Contactless Delivery, you will simply leave the order at the customer's door or lobby (as specified in the Contactless Delivery Instructions). You can call the customer to confirm the delivery before swiping that the order is delivered.
We've also suspended cash payments. Online payment methods allow all users to reduce contact with surfaces known to aid in the spread of COVID-19.
Takeout Bags
We have encouraged our restaurant partners to seal all takeout bags. This limits added exposure and the potential for unnecessary contact. To limit contact with exposed surfaces, we recommend keeping thermal bags off restaurant countertops.
Alcohol Delivery
If you decide to accept an order for alcohol delivery, you will still need to ask the customer for a government ID at the time of delivery. Please use extra precautions. If you are certified for alcohol delivery but would like to temporarily opt out of alcohol deliveries, please reach out to us via email at couriers@skipthedishes.ca or non-live chat.
Recommended Precautions
Based on guidance from the World Health Organization (WHO) and the Government of Canada, we recommend taking the following precautions:
Wash your hands often with soap and water for at least 20 seconds.

Avoid touching your eyes, nose, or mouth with unwashed hands.

Maintain at least 2 metres (6 feet) distance between yourself and anyone who is coughing or sneezing.

Practice respiratory hygiene by covering your mouth and nose with your bent elbow or a tissue when you cough or sneeze.
Our Role In The Community
We take an active role in the communities we operate in — that's why we support the recommendations of local public health authorities in their response to confirmed cases and exposure risks of COVID-19.
For the latest recommendations and guidelines, please visit the World Health Organization (WHO) and the Government of Canada.
Masks are now mandatory in many cities across Canada. As an independent contractor, you're responsible for complying with all applicable laws and regulations in your province, territory, or city.
Always keep an eye out for updates and revisions to COVID-19 By-Laws and regulations.